To buy any of David's CDs, or to
listen to and download tracks in your preferred format, please click the link below or click on the album covers:
http://davidwoodman.bandcamp.com
Released in May 2019, Hymnal is a collection of 10 classic hymns reimagined for the present day. "I've always tried to arrange the great hymns from church history to present their amazing lyrics in a way that helps modern worshippers to relate and connect with them."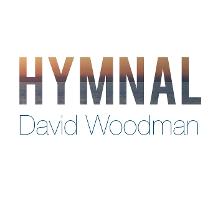 Comfort & Joy (Christmas EP)
David's first Christmas EP is available exclusively for download via Bandcamp - click the link above or the cover image to listen and download. The collection includes 3 instrumental versions of classic carols, featuring hammer dulcimer, alongside 2 upgraded carols: Joy To The World and In The Land Of Promise (David's update of In The Bleak Midwinter)
Travellers' Tales - Anthology
Marking the 10th Anniversary of the release of David's first EP "Travellers' Tales", this Anthology collects together remixed and remastered versions of all 17 songs from the first 3 Travellers' Tales EPs and adds in 3 brand new songs.
David's E.P. of blues songs "Old Friends" recorded with Frank Brierley on bass, Andy Green on keyboards and David's brother, Woody Woodenman on drums was released May 2016 on Bandcamp, Spotify and iTunes.
David's new Praise & Worship album "Looking Up" is available on iTunes and Spotify.
Woodman Green is a collaboration with Andy & Wendy Green. The first album "God-Breathed" is out now. Visit the Woodman Green page above for more details.