Pete Woodman Acoustic

Custom-made.
Cedar Top,

Tazmanian Blackwood Back & Sides,
Mahogany Neck,

Ebony Fingerboard.
Fitted with a Fishman Rare Earth pickup running through a Fishman Platinum DI for live work.
For more info, visit: www.petewoodmanguitars.com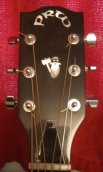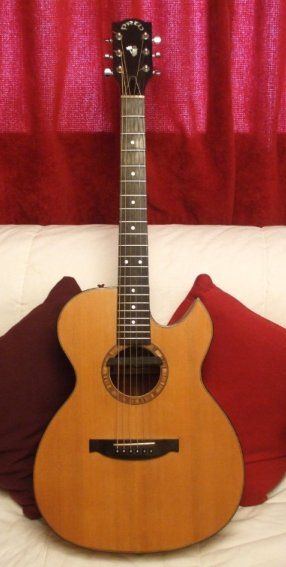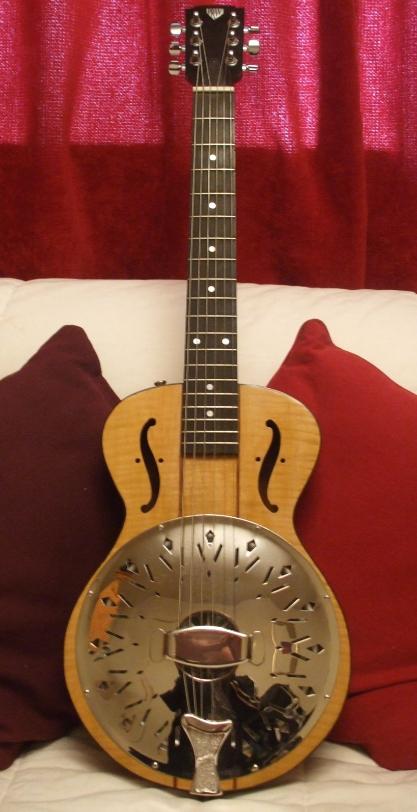 Pete Woodman Highwayman Travel Resonator
Usually tuned to: D G D G B D
Fitted with a Schatten bug

For more info, visit: www.petewoodmanguitars.com
Fender Telecaster (Mexican)
My main electric guitar.

PAF Humbucker at neck position.
Hipshot Trilogy Bridge allows for quick tuning changes from standard to various open tunings.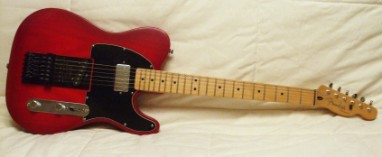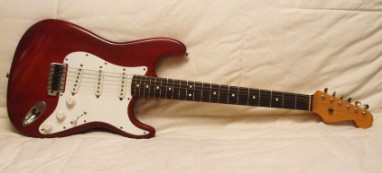 Fernandez "The Revival" Strat copy
My first electric guitar, bought by my Dad when I was 16.
Rosewood Fingerboard
Upgraded with a Fender TBX tone control, Hipshot Tremsetter and graphite saddles.
This guitar was stolen from me and thankfully recovered by the police, but not before it had been dismantled and covered in paint stripper to remove the original red wine finish and headstock logos. It was re-finished for me by luthier Brian Eastwood.
Yamaha SE812
Fitted with Seymour Duncan Cool Rails Pickups at Neck & Middle.
Floyd Rose Bridge.
Esteve 3ECE Electro-Classical
Solid Cedar top.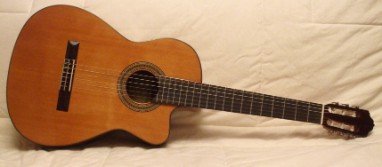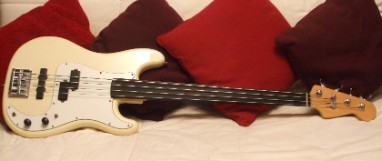 Fenix Bass
Precision copy with extra Jazz-style pickup, fitted with a Warmoth Neck with an Ebony Fretless board.
Dusty Strings Prelude Hammered Dulcimer
Great for atmospheric patterns.
Picked up on a Breakspear trip to New Jersey, after discovering the late, great Rich Mullins.
It's a wonderful-sounding thing. Here's a demo: